The Hartley Morris Men have a long tradition of rounding off our displays
with spirited singing sessions
'ONE OF THE BEST MORRIS SINGING SESSIONS EVER RECORDED'.

The Hartley Morris Men with their guests recorded 13 rousing songs in the Baron's Hall, Penshurst Place. Each song lead by a visiting side or guest, mostly featuring
hair tingling chorus singing of 70 male voices.

As the finale of our Weekend Ale we took our guests from around the country (or even
the world). to Penshurst Place courtesy of Viscount De L'Isle. Following a display of
Morris dancing on the South Lawn, all the sides assembled in the Baron's Hall for
this 'Concert' of rousing chorus songs.

The performance was recorded in its entirety and we hope you will have as much enjoyment listening to it on this CD as we did making it.
| | | | |
| --- | --- | --- | --- |
| | 1 | Hedging – Big Pete Collins, Hartley MM | 2:56 |
| | 2 | Bringing in the Sheaves – Pete Luscombe, Victory MM | 3.33 |
| | 3 | Johnson Girls – Dave Tindall and Chris Tunnicliffe, Kennet MM | 2.56 |
| | 4 | Cushy Butterfield – David Foster, Perth MM, W.Australia | 2.04 |
| | 5 | We Shepherds are the Best of Men – Paddy Harries, Wessex MM | 3.02 |
| | 6 | Through Bushes and Through Briars - Nigel Moorcroft, St Albans MM | 4.15 |
| | 7 | Wild Mountain Thyme – Chris Mason, Bourne River MM | 4.21 |
| | 8 | Bell Ringing – Peter Halfpenney, Harthill MM | 4.18 |
| | 9 | Kenny The Kangaroo – Pete Burren, Hartley MM | 1.18 |
| | 10 | Honey Man (©John Oke Bartlett) – John Bartlett, Victory MM | 3.40 |
| | 11 | Lavender's Blue – Dave Tindall and Chris Tunnicliffe, Kennet MM | 3.49 |
| | 12 | When All Men Sing - Mike Nicholson | 5.19 |
| | 13 | Rolling Home – Terry Heaslip, Hartley MM | 5.42 |
| | | | |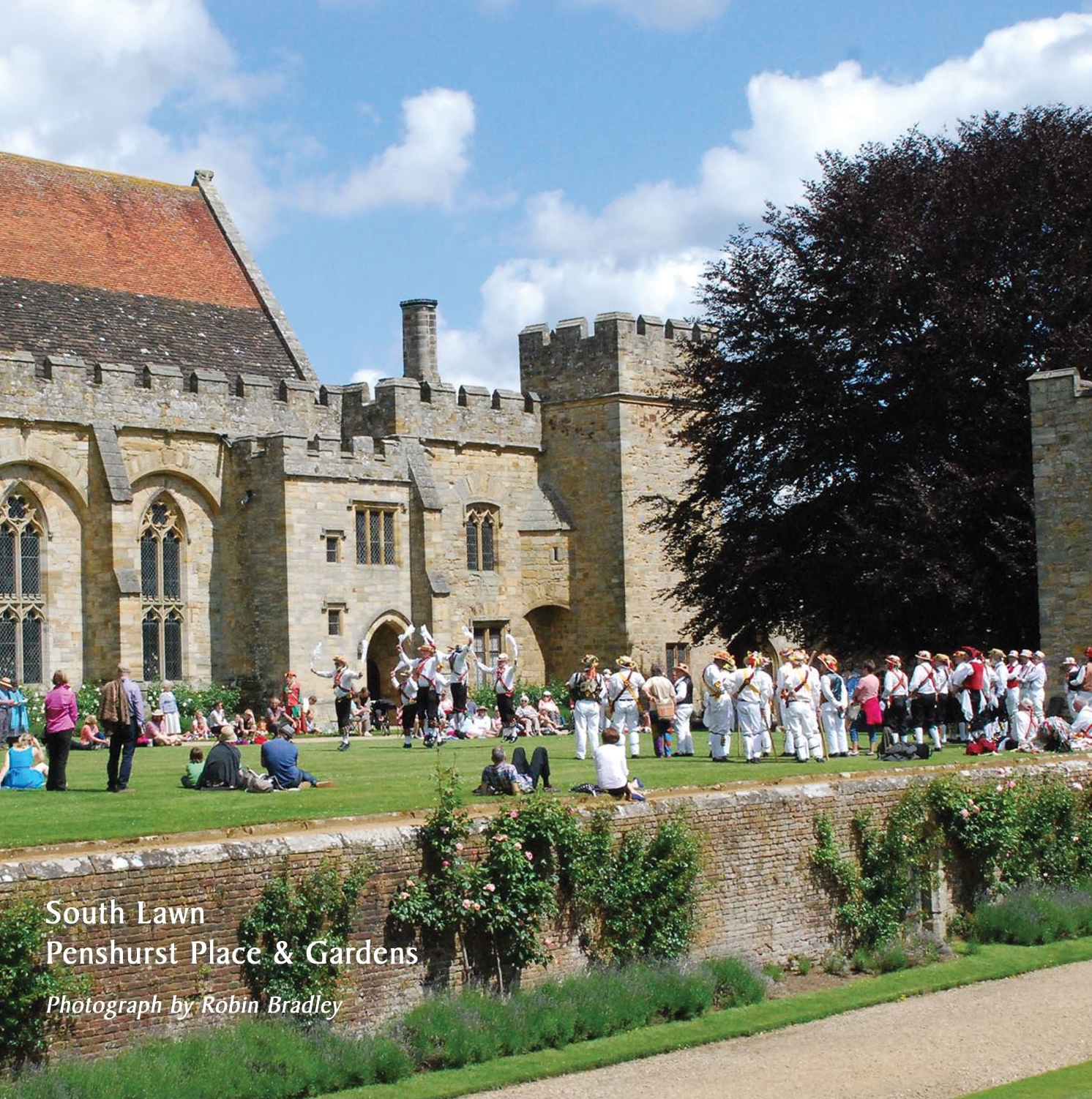 The Hartley Morris Men with their guests in the Baron's Hall, Penshurst Place. CD
Product Code: The Hartley Morris Men Penshurst Place. CD
Availability: 5
Related Products
Tags: The Hartley Morris Men with their guests in the Baron's Hall, Penshurst Place. CD